GUARDIOLA WANTS ENGLISH PLAYERS THIS SUMMER
Posted by
content
| On Friday, 28 April 2017
Manchester City coach Pep Guardiola has praised some English talent and wants them in his team next season.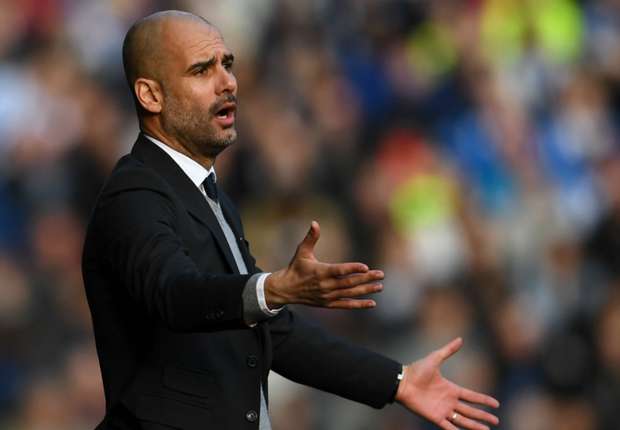 The former Barcelona and Bayern Munich has worked with variety of players in his managerial career yet he singled out three home grown English talents as players of the next generation of stars.
Guardiola wants director of football TxikiBegiristain to help him get any of Danny Rose, Kyle Walker and Dele Alli this summer. The Spaniard knows the costs could be on the high side but he is confident that they are among the best players of their generation.
Tottenham Hotspur would not release Rose for less than £40million, especially with the club chair Daniel Levy known for driving hard bargain for his players. There are reports that City would have to match Gareth Bale record fees to get Alli but Guardiola wants a British home grown this forthcoming season.
"From my experience in Spain and Germany and now here, you cannot imagine how good the young players here are. Like I could not imagine the generation of Lampard, Carrick, Scholes, Terry, Gerrard, Ferdinand, they had the talent to do something more.

"As a spectator, I don't understand. For example, compare it with Spain who always talk about the generation of Xavi, Iniesta, Xabi Alonso, Busquest. Those English players are of the same level. So you ask yourself, why not? Walker, Rose, Alli, Dier, John Stones, Raheem, they are top," Guardiola said.
City are reportedly watching Sunderland keeper Jordan Pickford. Guardiola has shown his commitment to English players with the signing of John Stones and Raheem Sterling – it is believed that he gave the go-ahead even though he was yet to resume. Guardiola compared the early development of players in England compared to the late blooming in Italy.
City are expected to spend hundreds of millions as Guardiola continues to build his team.