HODGSON OFFERS STERLING HELP
Posted by
isport
| On Wednesday, 17 June 2015
England manager Roy Hodgson says that the door is always open for midfielder Raheem Sterling to have talked about his contractual situation with Liverpool.
It is widely believed that the 20-year-old will place an official transfer request to the club. Since he has only two years left on his contract, Liverpool would rather consider selling him now rather than risk losing him for a free.
A number of top clubs like Manchester City and Chelsea are thought to be interested, while Liverpool have clearly stated that he would not be selling to Manchester United. Louis van Gaal has been open about his interest in the winger.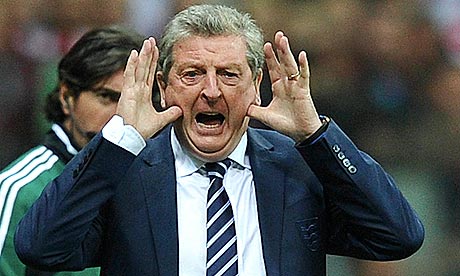 Hodgson was the manager who gave Sterling his international debut and it is for this reason that the former West Brom manager has a special relationship with Sterling.
After a rather mediocre performance in the friendly against week of Ireland, Hodgson stated that it is clear the contractual situation is starting to affect the form of the 20-year-old. Sterling seemed to have something on his mind - whether its the contract or the new game the England boys were reportly winning big money on, something was holding him back.
Hence, he is willing to hold talks with the player in order to sort out his situation and get the best out of him. Sterling will have to improve his game rather quickly since England are up against Slovenia in a few days.
"At the moment he is being portrayed as someone who in some way is hurting Liverpool so unfortunately the Irish fans will turn on him, that's the way it is. If you can't accept being booed and jeered by rival fans you are in the wrong game basically if you want to play for England. You will get plenty of booing and jeering in Slovenia as well and you will probably even get a little bit in San Marino so you better learn to live with that. That shouldn't bother you," said Hodgson.