Slaven Bilic Reckons Andy Carroll Should Be Brought Back to England National Team
Posted by
content
| On Tuesday, 28 March 2017
West Ham manager Slaven Bilic is of the opinion that striker Andy Carroll has the capability to impress England manager Gareth Southgate anytime.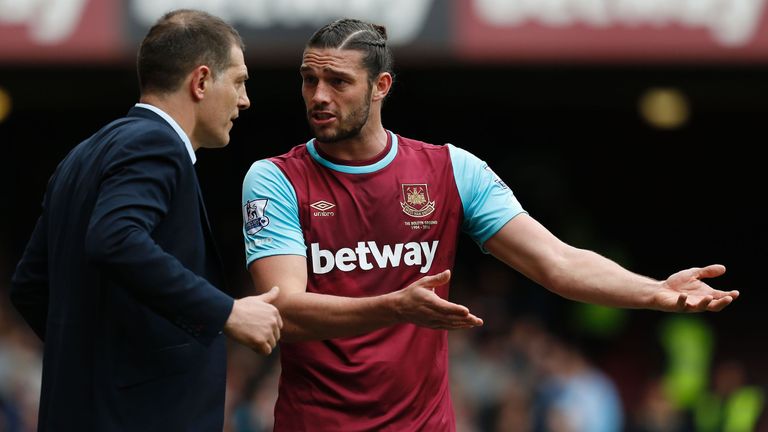 The striker has recently returned to form with four goals in as many appearances. Even though the former Newcastle United striker made his debut for the England national team back in 2010, he has only featured on nine appearances to date. He has not been the preferred choice for managers like Roy Hodgson and Sam Allardyce. This has resulted in Carroll last featuring for the England national team back in 2012.
Even after this extended absence from the national team fold, Bilic reckons that Carroll can impress new manager Southgate with his overall contribution on the pitch. Rather than just score goals, Carroll has the ability to bring other players into the game with his physicality. He can also hold the ball up and get the defence up the pitch in pressurised situations. One of the major issues that has affected Carroll's chances for the national team has been persistent injury problems.

The 28-year-old may not be completely beyond those problems after starting only nine league matches so far this season, but Bilic was happy to see Southgate in attendance for a recent West Ham game. It is believed that the England manager was keeping tabs on Carroll.
"He was disappointed [to miss out in front of Southgate] but he is a mature man. He knows it's not that he has had a great few games and now he needs Gareth Southgate to be here.He is a good player and he is going to show him in March, April, whenever, that he is a good player. He is not doing anything that he did not do last year.It is only that he is doing it more regularly because he is playing and available, apart from this game, for the majority of the games," said Bilic.