Sky Sports Pundit backs Jack Wilshere to make England squad
Posted by
content
| On Tuesday, 6 March 2018
Sky Sports Pundit Tony Gale believes Jack Wilshere is an 'absolute must' in the Gareth Southgate's England squad ahead of next summer's World Cup. The 26-year-old started the season as a regular in the Cup competitions, but an injury to Aaron Ramsey has enabled him to command a regular spot in the English top-flight.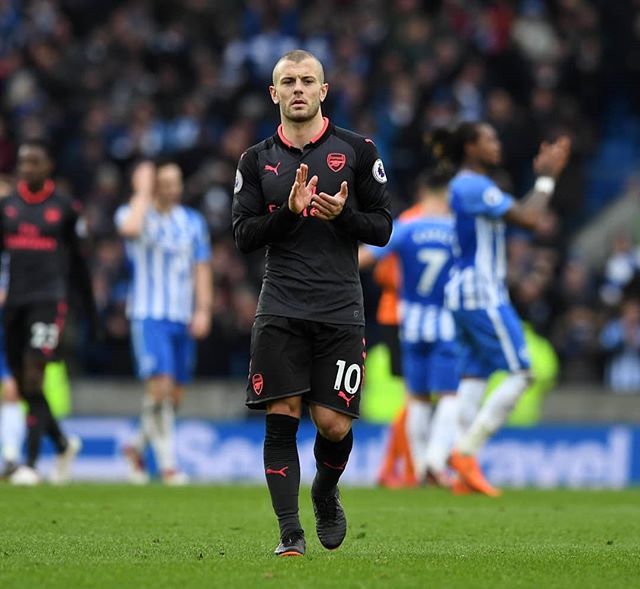 Wilshere has started the last six Premier League games for the Gunners, and he recently netted his first goal of the season during last night's 2-2 draw versus Chelsea at the Emirates Stadium.
Following the match, Wilshere stressed that he has yet to make any progress in regards to his contract expiring in six months' time, but he will nevertheless look to maintain his consistency on the playing field.
A number of pundits have praised Wilshere's involvement for the Gunners this campaign, and speaking on Sky Sports, Gale highlighted the need for a baller of Wilshere's calibre in the England's lineup, he said: "He is one of our few English midfielders who is comfortable on the ball. He is also comfortable enough to find Harry Kane that split second earlier. Dele Alli and (Raheem) Sterling who will be in the attacks. He is an absolute must. We haven't got anyone in that midfield who can transfer the ball as quickly as Jack or run with it [as well as he can]."
A similar opinion was offered by Arsene Wenger, who feels the Englishman deserves a national team call-up after putting in strong efforts in training as well as his diet to stay fit on the playing field. Arsenal are expected to sit and hold contract talks with Wilshere by the end of the contract, and the signs are positive that he will extend his stay beyond the summer of 2018. The club are, however, in a limbo with the situations of Mesut Ozil and Alexis Sanchez.